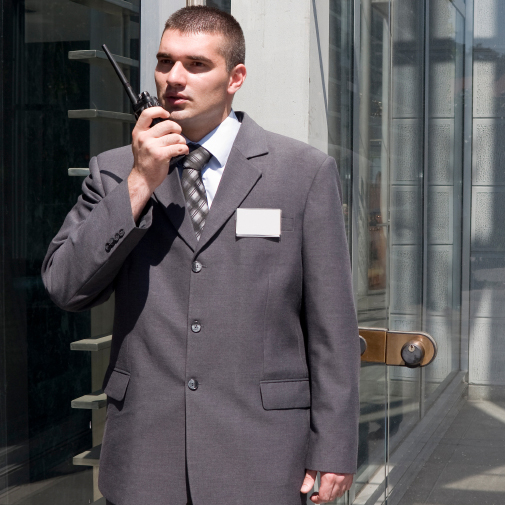 Security Guarding.
A security guard/officer is generally perceived by members of the public as performing a policing function. Our SIA licensed guards are trained to provide support in many different situations.
Clearwater Security guards/officers are first and foremost a visual deterrent to thieves and criminals and provide an important role in securing clients premises and staff.
Retail security guards have additional responsibilities as they in most cases being a deterrent internally towards store employees and sub contractors. They are there to protect a client's profits, products, stock, customers and staff.
As with all of our team members, Clearwater Security guards are well trained in customer service skills, awareness and assessment skills, and communications skills. We have guards operating within a number of different environments from corporate facilities to warehouses to retail outlets.
Clearwater specialise in establishing a clients security needs and providing highly trained guards to comply with the agreed security plan. Currently, Clearwater have guards operating security desks, conducting regular patrols, monitoring CCTV surveillance, securing access control sites and much more. Our guards are trained to a high standard so that you experience officers with the following qualities:
Professional
Polite
Punctual
Precise
Clearwater Security guards offer a first class site security guarding service which incorporates regular perimeter patrols, emergency procedures, incident reporting and more.
All our security officers are fully SIA licensed, of smart attire and highly experienced. Our crime prevention specialists
Our crime prevention specialists undertake a site specific survey liaising with site management before commencing on each project. Patrol routes, site risks, perimeter boundaries and hot spots are identified and assessed in the risk assessment and a specific security operation is proposed and agreed.