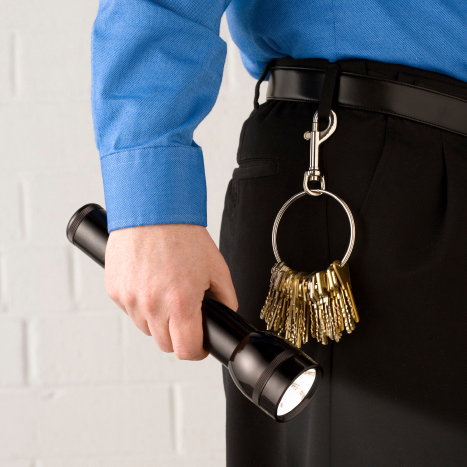 Key Holding and Alarm Response..
With modern premises requiring the installation of sensitive security and fire systems, a certain amount of false alarms are inevitable. If this happens outside office hours, the resulting callout is never welcome for your key personnel. All our alarms response team are trained and approach your activations with greatest professionalism. We secure multiple keys to which only authorised security personnel have access. Our key holding service will prevent any unnecessary break-ins by the emergency services.
We endeavour to provide a rapid response key holding service. Clearwater services are accredited to BS78984 Standard 9 (key holding response). All 24-hour calls come to our control room, where our controllers will then send our key guards to deal with your emergency or alarm activation. All our calls are recorded and timed. Our security officers attend site, assess the situation and patrol the site, report all incidents and fill out all relevant paperwork.
Using Clearwater key holding guards, your company will comply with police requirements for nominated key holders. Additionally we will save you on cost and time in having to have two named key holders who can attend within 30 minutes. We will protect your police response status using Clearwater's experienced trained professionals to respond rectify and cause minimal disturbance to your business, property or home.
Using Clearwater we relieve many other issues to do with alarm activations like holidays, sickness unavailability etc. We are of course, available 24 hours a day, every day of the year.